Welcome to LHS'58!
Remembering "Once a Westerner, Always a Westerner" will bring you right back to 1958 and the years at Lubbock High School. How fortunate we were to have spent those years in such a special educational environment... outstanding faculty! Music! Art! Theater! Sports! Academics! We really had it all, not to mention the fun times at the Hi-D-Ho Drive In.

BULLETIN BOARD
---
MONTHLY EVENTS
---
SPECIAL EVENTS

Music by Don Weldon
Don has recorded four CDs with over 60 gospel songs which he gives away at senior citizens' homes, churches, etc
Click here to listen and get more information..
---
RECENT EVENTS

56th Class Reunion
Location: Lubbock. July 19. 2014
Click here For Details
Attendance List:
---
Annual Christmas Party
Saturday: December 14th, 2013
Location: Weldon Home
Time: 11:30 AM
Address: 305 Bennett Road
Ennis, TX 75119 972-846-9929

---

55th Class Reunion
Location: Lubbock. August 17, 2013
Click here For Details
Attendance List:
---
Annual Summer Meeting
May 5, 2012
Dan and Barbara Ehrhorn hosted the summer meeting of LHS'58 classmates on Saturday, May 5, 2012 at their beautiful home near Weatherford, just west of Fort Worth. Click Here for a summary of the event and click here to see some photos and here to see a video of the gift presentation.


Remember Your Classmates?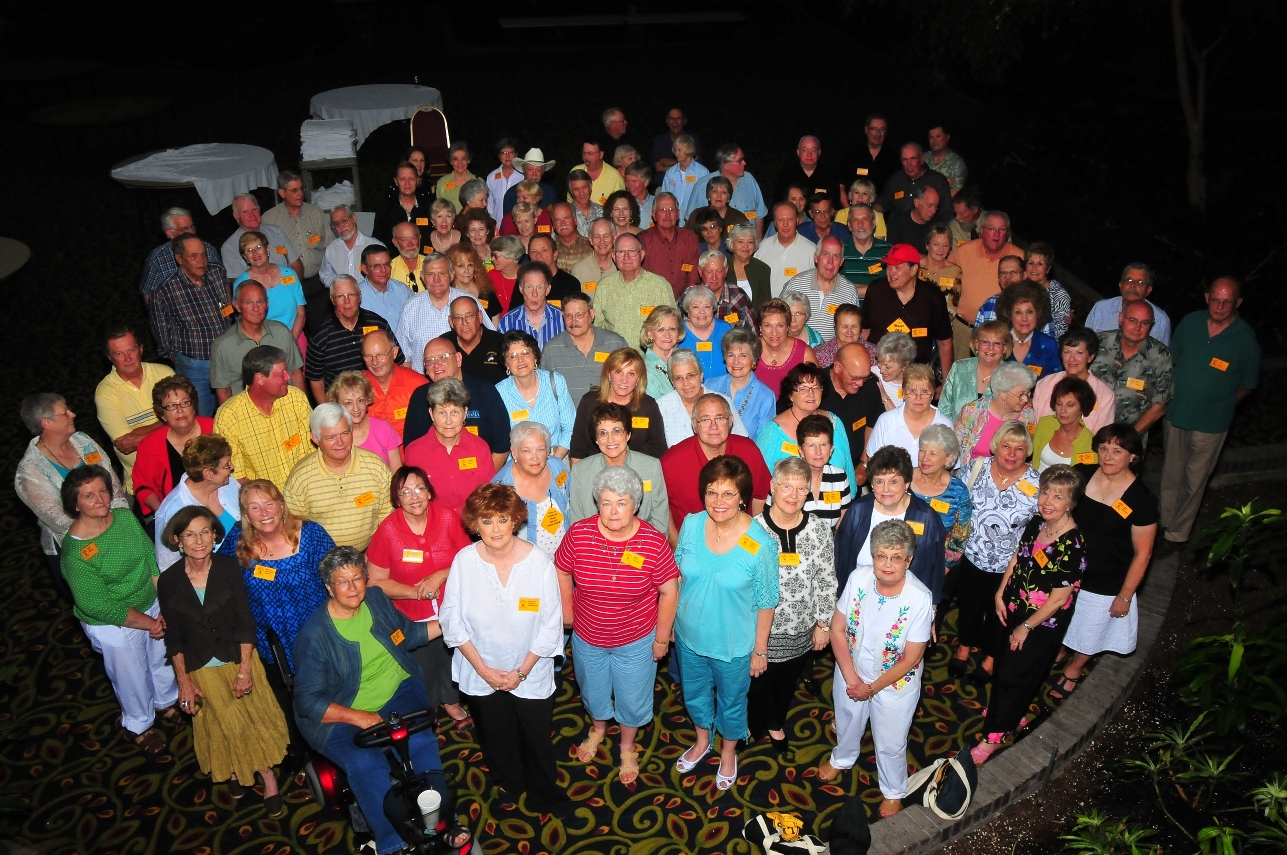 We hope you visit our website often. Feel free to send us your suggestions, additions or corrections, and be sure to make your plans for the 55th reunion in 2013.
Pages

Information

Sponsorship

Favorites

Our Cost In 1958

Car: $2,200
Gasoline: 30 cents/gal
House: $18,000
Bread: 19 cents/loaf
Milk: $1.01/gal
Postage Stamp: 4 cents
Average Salary: $5,500
Minimum Wage: $1.00 Hr

Memories

Sponsor A Page

SEVERAL PAGES ARE AWAITING SPONSORSHIP

You can honor and support the development of the LHS'58 website by making a tax-deductible donation and sponsoring a page.
Any donation is meaningful to us and very much appreciated.
Contact Us for more details...
...and always remember...
"Once a Westerner, Always a Westerner"