WHAT? The Class of 1958's Summer Reunion
WHEN? Saturday, May 5, 2012
WHERE? Near Weatherford, Texas
WHY? Good food, fun and fellowship
---
A big Westerner "Howdy!" from the members of the DFW Summer Reunion Committee:
We are so very excited about the 2012 Summer Reunion scheduled for May 5 at the home of Dan and Barbara Ehrhorn near Weatherford. Dan and Barbara have a beautiful and spacious southwest-style home, and we appreciate their willingness to host this event. Driving directions to their home, as well as motel locations and other pertinent information is at the bottom of this letter.
Kay Carmickle Kirkpatrick has hosted the summer meetings for the past several years at her home in Lubbock, but this year she has joined with the Dallas-Ft. Worth group to move the summer reunion to the DFW area. This change will also serve as a good build-up for our 55th-year reunion in Lubbock in 2013.
Classmates will begin arriving at the Ehrhorn home at 10:00A.M. Saturday to begin the time of fellowship with old friends. Everyone is invited to arrive early and stay for the entire day in order to enjoy the country atmosphere, the swimming pool, the great food and the priceless socializing!
The food will be in "organized" potluck format. The meats furnished will be chicken and one other selection - a mystery meat, (depending on what Dan can hit off the back porch with his rifle - perhaps armadillo, possum, squirrel, rabbit, wild turkey or snake). You can see by the photos below the he's been practicing (even in 1958). The committee will also furnish soft drinks, coffee, iced tea, and bottled water. While the DFW group members will provide items from each category, we ask you to bring your favorite from this list: salads, vegetables, desserts, chip-and-dip, relish trays and breads. If you are coming from out of town, you might want to bring something from a deli or a grocery store.
We are asking every person who attends to contribute $10 toward the cost of the meat dishes, plates and cutlery, and food during the day. James Tabor is the treasurer for the event, and you may send your check directly to him as soon as you know you will attend. Any monies left over will be used as seed money for the 55th-year reunion next year. Make your check payable to LHS Class of 1958 and mail to James' address shown on this letterhead.
If you have email, you may also send your RSVP acceptance to James (JTabor2001@gmail.com). That way we will know in advance how many are attending and we will be able to complete our preparations accordingly. The LHS1958 website will have more information on the reunion, so you might want to check it periodically over the next few months. You may also pre-register on the website by clicking HERE
We know that this is going to be a great day, and all of us in the Dallas-Ft. Worth area are looking forward to seeing you on May 5!
The DFW 2012 Summer Reunion Planning Committee
Dan Ehrhorn - elvacoupe@hotmail.com
Linda Jordan Harper - lindaj1940@charter.net | Dan Kelly - txdkelly@yahoo.com
Suzanne McNeil Shipman - smileszs@verizon.net | James Tabor – jtabor2001@gmail.com

---
| | |
| --- | --- |
| Notes from Dan Ehrhorn | |
Barbara and I are happy to host the reunion in our home, and we believe you will be pleased with the activities during the day. Here is some additional Information which will help you enjoy your stay in the D-FW area.
Directions to our home:
If you are driving west on I-20 take exit #403 for Dennis Road and turn left (south) across the bridge on Dennis Road.
If you are driving east on I-20 take exit #402 which will take you across I-20 to a stop sign, and then turn right (south) across the bridge on Dennis Road.
From the bridge over I-20 it is 3.2 miles south to 2900 Dennis Road. Our house is on the right (or west) side of the road. It has a brick driveway entry, the gate will be open, and our house is 600 feet off the road. Please park head-in to the field off the driveway, as this gives us more parking spaces. Our home phone number is 817-341-3263 and our cell phone is 817-988-9544. and you can see a map here.
We know many of you will be staying with friends or family members in the area. But if you plan to stay overnight in a motel near here, you may want to stay in the same place as other classmates. There are several new motels along I-20 just south of Weatherford. We recommend:
Super 8 – One of the best with reasonable rates and a breakfast waffle or bagel with fruit, etc., included. Rooms for two are $ 55.00 plus tax (13%). Their telephone number is 817-598-0852; website for reservations is www.super8.com.
Candlewood Suites – This one is a little pricier, but we will be able to get a special rate of $79 for a Queen Suite and $85 for a Double Queen Suite. Their telephone number is 817-599-9999 or go here for their website.
Also, some out-of-towners may want to meet for meals at the same restaurant. We recommend Antonio's Mexican Restaurant for good food and service and it is conveniently located at 1900 Santa Fe Drive, just 1 block north of the I-20 and Santa Fe Drive (exit 409). You can go to their website for more information.
Most of the motels are located within a mile or so of each other. Another way to see all the motels in Weatherford is go to the Chamber of Commerce website.
Barbara and I are looking forward to seeing you at our home on May 5th.
Dan Ehrhorn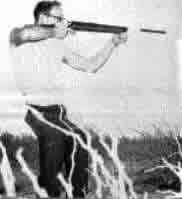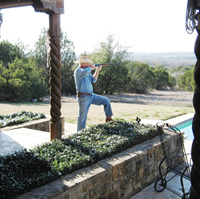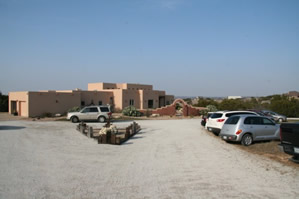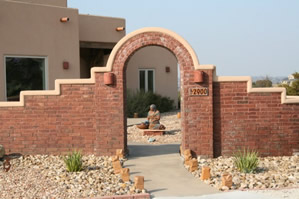 Dan 1958

Dan 2012

Parking Lot

2900 Dennis Road